Designer II , Men's Cut and Sew Knits - Tommy Hilfiger
Tommy Hilfiger (PVH)
Posted 6 hours ago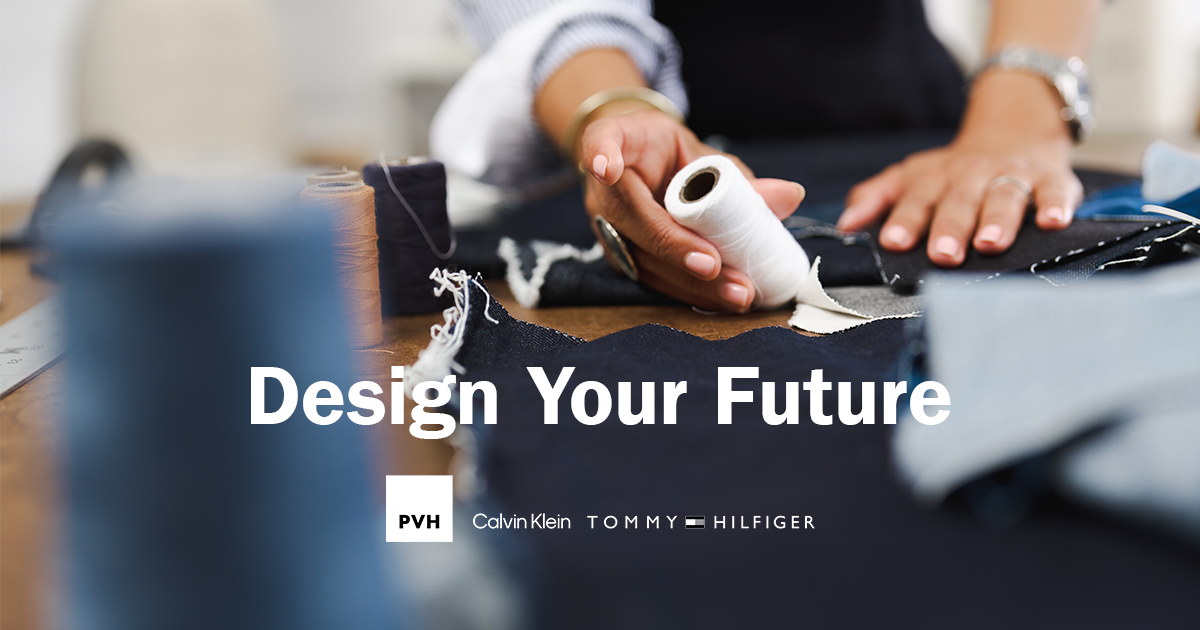 POSITION SUMMARY:  
The Designer II is responsible for designing and developing the categories listed in conjunction with the Design Director.
PRIMARY RESPONSIBILITIES/ACCOUNTABILITIES OF THE JOB:  
Interprets the seasonal color and concept working with the Design Director and Men's Design team on the development of the season.
Works with Men's Design team to create seasonal trend decks.
Creates and illustrates designs based on original ideas and the needs of the business.
Proficient in garment construction, materials, finishing, graphic techniques, trim development, and fitting vocabulary.
Builds positive cross-functional relationships to ensure desired delivery and execution outcome is achieved.
Understands color theory and translates color palettes into cohesive product groups of coordinating solid, stripe styles & novelty.
Researches and identifies new approaches and trends exhibiting passion for the industry.
Understands design calendar and adheres to deliverables. 
Knowledgeable of hand off procedures and sample round approval processes relative to lead times and garment deliveries
Collaborates with Design Ops, Tech Design, Graphic Design and CAD teams. 
Able to simultaneously work on present season and anticipate ideas for the following seasons. 
Work closely with PD team to develop and sample graphic and fabric innovations off-cycle.
Creates neat presentation boards for review and is comfortable presenting ideas. 
 Exhibits flexibility to accommodate emerging opportunities in the business and areas of acceleration in the calendar.
______________________________________________________
QUALIFICATIONS & EXPERIENCE:
Experience:   ​
 5+ years in Apparel Design related experience
 Knits experience required​
Education:   ​
 Bachelor's degree or advanced degree in Fashion Design
Skills:  
Strong technical experience in knits
Must have proficient knowledge of Illustrator, Photoshop, Excel, Web PDM/PLM, Centric/PLM, & Visulon.
Ability to sketch flats and create techpacks in Illustrator.
Must be organized, detail oriented, and able to manage a large assortment.
Excellent communication and interpersonal skills
3D design experience, a plus
DECISION MAKING:  
 Responsible for communicating fit notes to Technical Design & Factory.
 Responsible for color dip approvals and call-outs
 Must be a problem solver and proactive with solutions and ideas.
RESOURCEFULNESS/CREATIVITY:  
Must be self-motivated, trustworthy, team player, flexible, organized, and professional at all times.
Must be passionate and a go getter.
#LI-HYBRID #JL-2
Pay Range: $91,000 - $123,000PVH currently provides base salary ranges for all positions-on job advertisements-in the United States based on local requirements. These ranges are based on what PVH reasonably believes that it will pay an associate for their base salary for said position at the time of the posting. Individual compensation will ultimately be determined based on a variety of relevant factors including but-not limited to qualifications, geographic location and other relevant skills. PVH is committed to providing a market-competitive total rewards package to eligible associates, which includes diverse and robust health and insurance benefits to meet the varied needs of our associates and an above-market 401(k) contribution to help our associates save for retirement. We also offer career growth opportunities, empowering our associates to design their future at PVH.
PVH Corp. or its subsidiary ("PVH") is an equal opportunity employer and considers all applicants for employment on the basis of their individual capabilities and qualifications, consistent with applicable law and without regard to race, color, sex, gender identity or expression, age, religion, creed, national origin, citizenship status, sexual orientation, genetic information, physical or mental disability, military status or any other characteristic protected under federal, state or local law. In addition to complying with all applicable laws, PVH also has a strong corporate commitment to inclusion, diversity and to ensuring that all current and future PVH associates are compensated solely on job-related factors such as skill, ability, educational background, work quality, experience and potential. To achieve these goals, across the United States and its territories, PVH prohibits any PVH employee, agent or representative from requesting or otherwise considering any job applicant's current or prior wages, salary or other compensation information in connection with the hiring process. Accordingly, applicants are asked not to disclose this salary history information to PVH