Executive Assistant – Global Distribution & Logistics
Levi Strauss & Co.
Posted 15 hours ago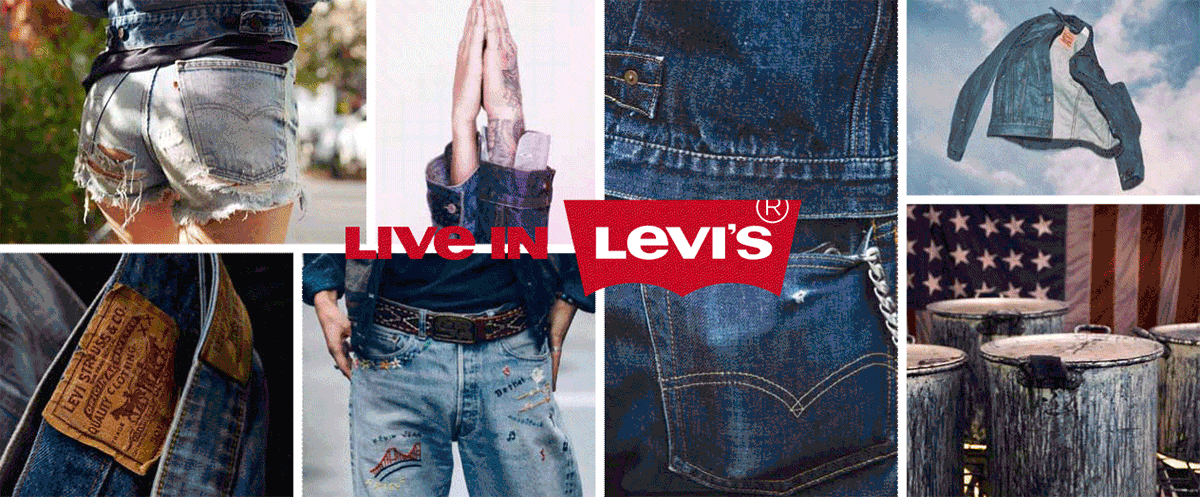 JOB DESCRIPTION
Executive Assistant – Global Distribution & Logistics
We believe that clothes — and how you make them — can make a difference.
Since 1853, we've been obsessed with innovation to meet people's needs. We invented the first blue jean. And we reinvented khaki pants. We pioneered labor and environmental guidelines for our manufacturing partners. And we work to build sustainability into everything we do.
A company doesn't last 160 years by standing still. It endures by reinventing itself, striving to delight its consumers, winning in the marketplace, and by remaining true to its values.
We employ more than 17,000 people around the world – supporting great brands, including Levi's®, Dockers® and Denizen®. Our employees are committed to innovation, creativity and collaboration. Put simply, if you're looking for a new opportunity, this is a great place to grow your career.
We are currently seeking an Executive Assistant (EA) to join our Global Distribution & Logistics team! As an Executive Assistant, you'll work closely with our SVP, Global Distribution & Logistics and a few other senior leaders on administrative duties, project management and facilitating communication both internally and externally. Our perfect candidate is proactive, extremely organized, thrives in a fast-paced global environment, can problem solve while under pressure and can anticipate the needs of company leaders.
The EA will manage a wide range of advanced administrative and executive support-related tasks, will be able to work independently within established guidelines, and will make independent decisions in regard to planning, organizing, and scheduling work. The ability to interact with senior leaders (at all levels) in a fast-paced environment, while remaining flexible, proactive, resourceful, and efficient, with a high level of professionalism and confidentiality is crucial to this role. Expert-level written and verbal communication skills, strong decision-making ability, and attention to detail are equally important.
Responsibilities
Reports to and provides Executive Assistance for the SVP, Global Distribution and Logistics - extensive internal and external calendaring, point-to-point business travel, expenses and special projects.
This role will also provide Executive Assistance for the VP, LS Americas; and VP, Global Logistics with similar scope for calendaring, travel, expenses and special projects
Contribute to the excellent reputation of the company through professional, friendly and respectful interactions with all internal and external stakeholders.
Liaise with senior-level leaders and team members across Levi's & Co and cultivate cross-functional relationships between departments and improve communication across teams.
Attend select team meetings and stay informed - take notes, identify follow-ups and send reminders. Setup and maintain a central repository for meeting minutes, action plans and initiatives.
Screening emails and phone calls
Manage demanding Outlook calendaring requests with global/regional scheduling considerations, while also keeping executives accessible
Handle and maintain highly confidential and sensitive information
Serve as the brand extension for leader you support, escalating and communicating on their behalf and serving as a team liaison
Coordinate events, including internal team events, conferences, team off-sites, business and operational reviews, and other team meetings, including arranging meeting rooms and catering requests
Initiate purchase orders, reconcile invoices, and complete/track expense reports
Coordinate complex travel and expense reporting using Concur
Maintain impeccable standards of confidentiality and information security.
Communicate with internal teams to take action on projects
Coordinate general office management including ordering supplies and coordinating guest arrivals.
This role would be physically located in the San Francisco office with hybrid model.
Basic Qualifications
Minimum 5 years of high level, complex executive administration work experience supporting a senior-level executives, technical fields a plus!
Ability to hit the ground running and take charge of the position
Highly organized with the ability to perform multiple tasks and handle changing priorities successfully in a fast-paced environment with little direct supervision
Experience with extensive international and domestic travel arrangements
Polished, professional demeanor and exceptional poise under pressure
Positive and personable with strong interpersonal skills and an upbeat, "can do" attitude
Experience in supporting senior leaders (VP and above)
Must possess a high degree of integrity when dealing with confidential and sensitive information
Must be able to work with individuals at all levels of the organization
Strong communicator, both written and verbal, and a creative problem solver
Adept at working with different personality types and leadership styles
Ability to be on-call as needed, beyond standard business hours.
Ability to be a proactive thinker, who can connect the dots and pull cross-functional teams/leaders together when needed
Ability to manage multiple projects simultaneously with meticulous attention to detail
Advanced proficiency with MS Office Suite, and other digital technology and collaboration tools
Google Slides or PowerPoint experience to refine & integrate existing presentations
We put a lot of thought into our programs to provide you with a benefits package that matters. Whether it is for medical care, taking time off, improving your health or planning for retirement, we've got you covered. Here's a small snapshot:
401K match: $1.25 for every $1.00 you contribute up to the first 6% of pay you save.
Five hours of paid volunteer time per month with nonprofit organizations.
Product discount of 60% off regular-price merchandise.
Levi Strauss & Co. is committed to equal employment opportunity, affirmative action, and recruiting and maintaining a workforce that welcomes and respects people from diverse backgrounds while enabling our employees to make an impact. We value the unique combination of talents, experiences, and perspectives of each employee, making our collective success possible.
The expected starting salary range for this role is $66,000 - $104,00. We mayultimatelypay more or less than the posted range based on the location of the role. The amount aparticularemployee will earn within the salary range will be based on several factors including, but not limited to,relevant education,qualifications, experience, skills, performance andbusiness needs.
Levi Strauss & Co. (LS&Co.) offers a total rewards package that includes competitive pay, incentive plans, and a wide array of benefits designed to help you and your family stay healthy, meet your financial goals, and balance the demands of your work and personal life. Available benefits vary depending upon the specifics of the role; details relating to a specific role will be made available upon request.
Note: No amount of pay is considered to be wages or compensation until such amount is earned, vested, and determinable. The amount and availability of any bonus, benefits or other form of compensation and benefits that are allocable to a particular employee remains in the Company's sole discretion unless and until paid and may be modified at the Company's sole discretion, consistent with the law.
EOE M/F/Disability/VetsLOCATION
San Francisco, CA, USA
FULL TIME/PART TIME
Full time