Full-Time Visual Merchandiser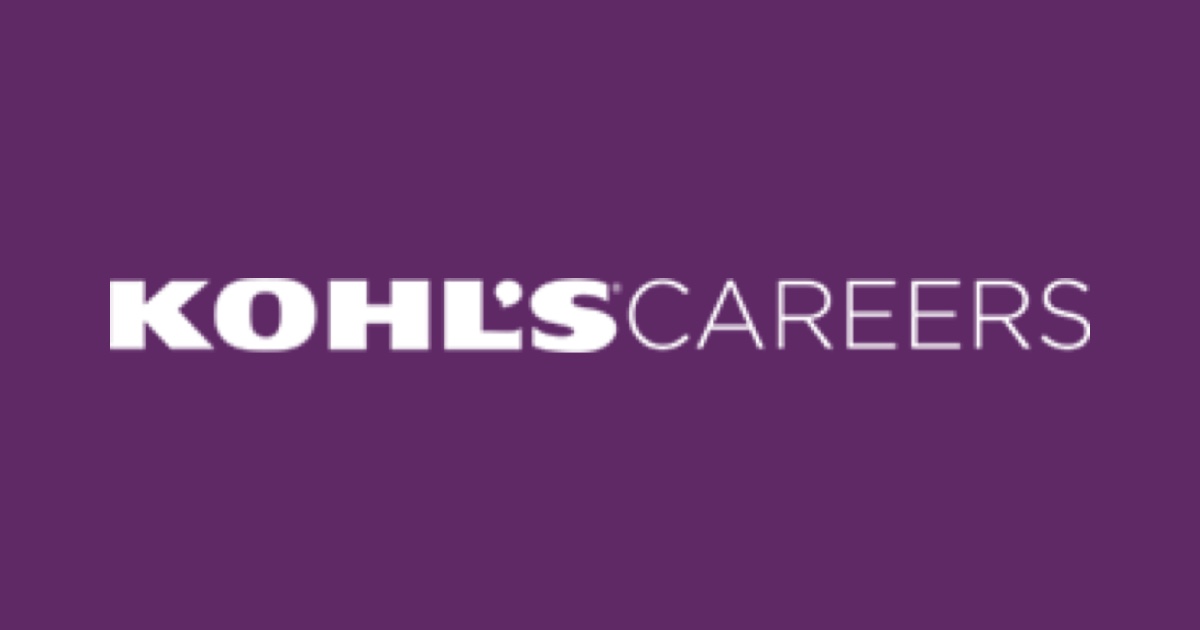 At Kohl's our strategy is to become the most trusted retailer of choice for the active and casual lifestyle. Be part of a team culture that values diversity and inclusion, works hard to help each other succeed, and celebrates each other's wins to deliver a best-in-class experience for our customers.  About the Role In this role, you will engage and connect with our customers by providing (and supporting) excellent customer service through our hospitality mentality approach. You will offer information to the customer on current merchandise assortment, store promotions and events, and execute operational processes effectively and efficiently. Your goal is to connect with the customers to solve their shopping needs making everyone feel respected, appreciated and rewarded. A Visual Merchandiser supports and guides visual merchandising execution for their store. They are passionate about creating inspirational moments for our customers through visual storytelling, connecting personal experiences to product solutions for our customers.
Key Accountabilities
Support Store leadership in Visual Merchandising planning and execution 
Implement all aspects of merchandise visual presentation consistently according to Corporate standards and resources- inclusive of:
Mannequin Styling
Graphic Execution
Merchandising Displays
Drive brick & mortar sales by creating inspiring moments through visual storytelling and mannequin presentation, that inspires customers to add to their basket
Solve merchandising opportunities, adjusting sets accordingly to create and maintain inspiring presentations
Elevate store visual presentations in all areas of the store
Maintain a neat, clean and organized work and storage area
Take proper care of all visual components, graphics, tools and supplies
Ensure installation of all graphic collateral as directed. Report missing or damaged collateral
Oversee installation and timing of company directives and capital projects in partnership with Store management
Oversee and maintain daily standards of all mannequins, forms, displays and graphics
Conduct weekly store walks with the Store Manager focused on visual priorities for the week (full time Associates only)
Attend weekly calls with the District Visual Lead to prioritize workload, provide feedback and understand Corporate strategies (full time Associates only)
Communicate regularly with Store associates and executives to align to company priorities
Effectively use company resources to plan, communicate and share information with Store associates and executives
Acknowledge and assist customers in all areas of the store
Answer questions quickly and accurately
Build trust with the customer to solve their shopping needs
Build a rapport and make a genuine connection with the customer
Be a savings consultant to help customers save with a Kohl's Card
Essential Functions
The requirements listed below are representative of functions an associate will be required to perform and the associate may be required to perform additional functions. The company may revise this job description from time to time.  To perform this job successfully, an individual must be able to perform each essential duty satisfactorily. Reasonable accommodations may be made to enable individuals with disabilities to perform the essential functions, absent undue hardship.
Ability to perform the Key Accountabilities
Ability to maintain prompt and regular attendance as set by the company. 
Ability to comply with dress code requirements.
Ability to learn and comply with all company policies, procedures, standards and guidelines.
Ability to receive, understand and proactively respond to direction from supervisors/managers and other company personnel. 
Ability to work as part of a team and interact effectively with others.
Ability to work in a fast paced environment and accomplish multiple tasks within established timeframes.
Ability to satisfactorily complete company training programs.
Basic math and reading skills, legible handwriting, and basic computer operation.
Ability to operate and communicate on multiple frequency devices, handheld scanners, and other technology equipment as directed.
Availability to work days, nights, and weekends.
Perform work in accordance with the Physical Requirements section. 
Physical Requirements 
Must be able to lift up to 50 lbs. frequently and occasionally over 50 lbs. with a two person lift.
Ability to climb, squat, stoop, kneel, crouch, bend, twist, reach, lift, grasp, push and pull on a frequent basis.
Ability to stand and/walk for the duration of a scheduled shift (at least 8 hours).
Ability to visually verify information and locate and inspect merchandise.
Ability to wear a face mask or covering and other personal protective equipment.
Ability to withstand exposure to varying temperatures, humidity, and other elements while performing certain job duties including but not limited to curbside, truck unload, etc.
Preferred Qualifications 
Written and verbal communication skills with the ability to influence in a clear and concise manner.
Naturally curious; desire to learn
Commitment to valuing diversity and contributing to an inclusive work environment
Prior retail experience
Must be at least 16 years of age or older
Special Requirements
Limited travel to support new store openings
Pay Starts At: $13.00
For other Kohl's jobs, click here here!