Merchandise Coordinator - NYC Metro
Levi Strauss & Co.
Posted 19 hours ago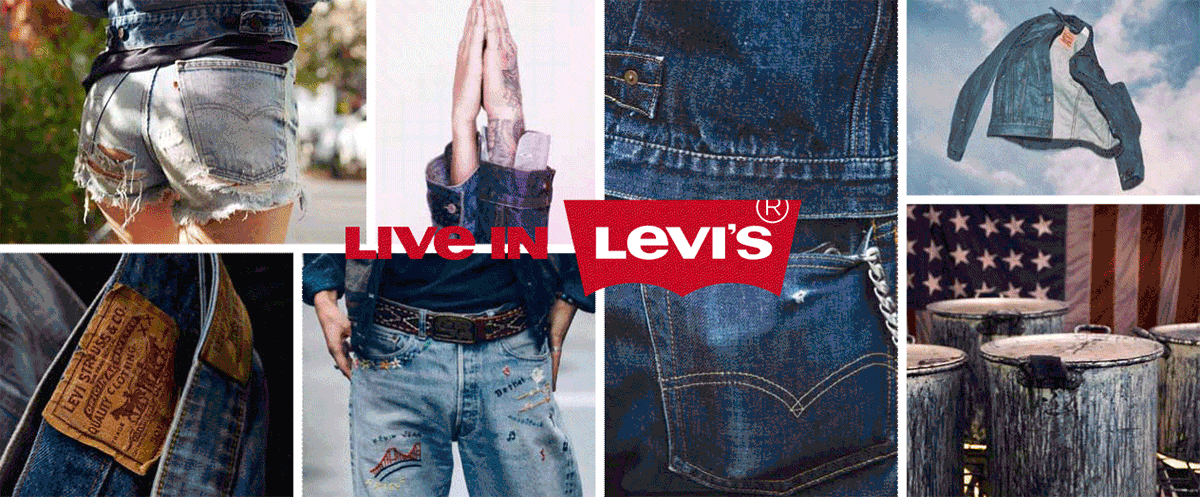 JOB DESCRIPTION
You're an original. So are we.
We're a company of people who like to forge our own path. We invented the blue jean in 1873, and we reinvented khaki pants in 1986. We pioneered labor and environmental guidelines in manufacturing. And we work to build sustainability into everything we do. Our brands stand for freedom and self-expression around the world. 
Where we lead, others follow. For more than 160 years, we've used the strength of our brands to lead with our values and make an out-sized impact on the world. We employ more than 15,000 people globally to support our great brands: Levi's®, Dockers®, Denizen® and Signature by Levi Strauss & Co.™ 
We are looking for a Merchandising Coordinator who will bring clarity, management, and above all else, personality to our Wholesale Store Merchandising team. If you are someone who can achieve results even with many diverse responsibilities. We would love to get to know you and we can assure you that your talents will never be overlooked. This position reports to the District Manager, Wholesale. 
Job Responsibilities:  
·       Implement our visual merchandising and product programs at the retail level to increase sales growth  
·       Ensure that our product is optimally placed, sized and merchandised  
·       Train and supervise temporary personnel 
·       Educate store personnel on our products and seasonal programs 
·       Share product-level insight with partners 
·       Align our on-floor strategies with the customer to create the profitability of a product segment  
·       Maximize our retail presence by negotiating optimal real estate and square footage  
·       Ensure stock replenishment and size integrity on the selling floor  
·       Achieve sales plans by door  
Position Requirements:  
·       Bachelor's Degree, however, a combination of college education and related work experience may be used as a substitute  
·       Minimum 3 years of wholesale, retail, or visual merchandising experience  
·       Previous experience with merchandising analytics and project management  
·       Expert knowledge and proficiency with MS Office applications including Word, Excel and Outlook  
·       Extremely strong customer service orientation  
·       Enjoys a fast-paced environment and is comfortable flexing with last minute changes 
·       Effective interpersonal skills when working directly with senior-level partners  
·       Ability to be creative when resolving business issues 
·       Values working as part of a team 
·       Must have an energetic, positive, helpful demeanor with a passion for, and interest in Levi Strauss & Co. 
The expected starting salary range for this role is $50,700 - $70,000. We may ultimately pay more or less than the posted range based on the location of the role. The amount a particular employee will earn within the salary range will be based on several factors including, but limited to, relevant education, qualifications, experience, skills, performance, and business needs.  
Levi Strauss & Co. (LS&Co.) offers a total rewards package that includes competitive pay, incentive plans, and a wide array of benefits designed to help you and your family stay healthy, meet your financial goals, and balance the demands of your work and personal life. Available benefits vary depending upon the specifics of the role; details relating to a specific role will be made available upon request.
Note: No amount of pay is considered to be wages or compensation until such amount is earned, vested, and determinable. The amount and availability of any bonus, benefits or other form of compensation and benefits that are allocable to a particular employee remains in the Company's sole discretion unless and until paid and may be modified at the Company's sole discretion, consistent with the law.
We put a lot of thought into our programs to provide you with a benefits package that matters. Whether it is for medical care, taking time off, improving your health or planning for retirement, we've got you covered. Here's a small snapshot:  
·       401K match: $1.25 for every $1.00 you contribute up to the first 6% of pay you save.  
·       Five hours of paid volunteer time per month with nonprofit organizations  
·       Product discount of 60% off regular-price merchandise 
The Company's policy is to provide equal opportunity to all persons without regard to race, color, creed, religion, national origin, citizenship, sex, age, sexual orientation, gender identity or gender expression, marital status, Vietnam era/disabled veteran status, physical or mental disability, or other protected classes prohibited by applicable law. Company policy prohibits harassment of applicants or employees on the basis of any protected classes. The Company has established a continuing Affirmative Action Program to assure equal employment opportunity in all its policy decisions affecting recruitment, selection, assignment, promotion, training, and all other terms and conditions of employment.
EOE M/F/Disability/VetsLOCATION
US-NYM-CORP
FULL TIME/PART TIME
Full time