People Partner, Human Resources – Global Design, Merchandising and Marketing - Calvin Klein
Calvin Klein (PVH)
Posted 18 days ago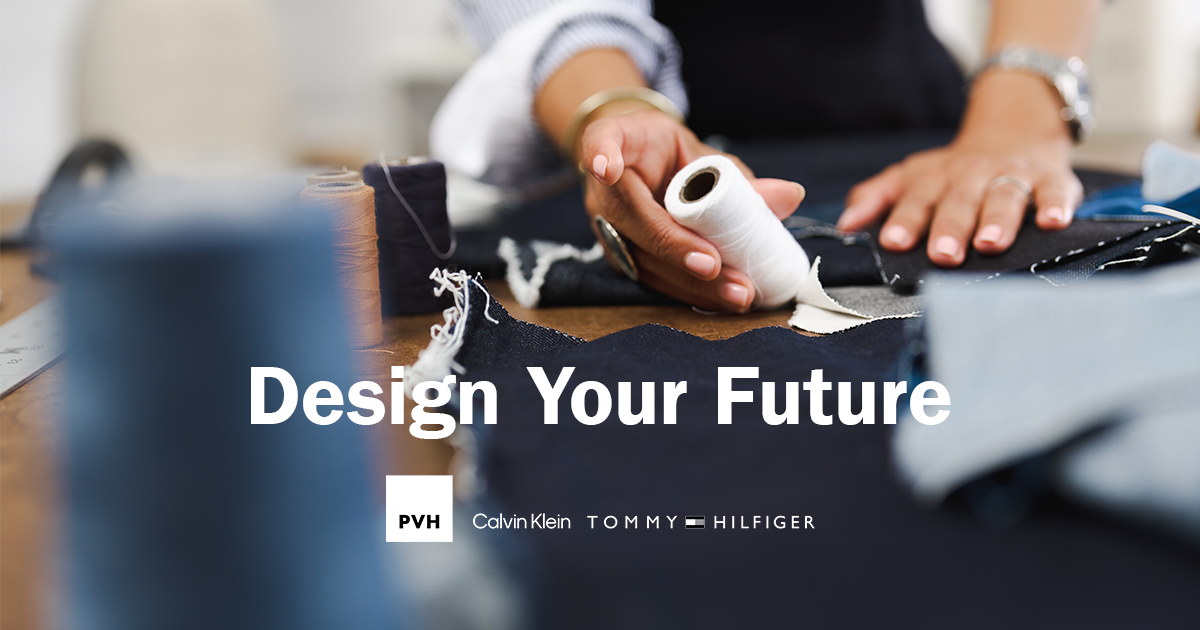 POSITION SUMMARY:
The People Partner supports the Human Resources function within the Calvin Klein Global Design, Merchandising and Marketing teams. 
Areas of focus include performance management, employee relations, progressive discipline, career development, communications, change management, succession planning, compensation planning, confirming business critical talent decisions, and strategic talent counseling. The People Partner exhibits high consultative and influencing skills.  In addition, they have a refined ability to manage conflict. 
The People Partner will directly partner with associates in the business at Director-levels and below to drive results.
PRIMARY RESPONSIBILITIES/ACCOUNTABILITIES OF THE JOB: 
Encompass a deep-rooted understanding of how Design, Merchandising and Marketing functions operate.

Work collaboratively with the Sr. Director, Human Resources and business leaders to improve business results through talent strategies for driving our business plan: The PVH Power Plan+

Provide meaningful consultation to team leads and advise on talent solutions that are rooted in a deep knowledge of the business. 

Provide high-value talent suggestions for Director and below talent levels – advising on all facets of talent strategy (succession, mobility, performance management, engagement, etc).

Steward the end-to-end employee experience - accounting for all aspects of development, retention and engagement. 

Educate and influence associates; monitor actions and decisions to maintain legal and company policy compliance and values. Advise Sr. Director, Human Resources of appropriate resolution of employee relations issues.

Performance Management: coach associates on performance management issues and processes.  Drive end-to-end progressive discipline as needed. 

Learning and Development: provide guidance on development for associates while partnering with key Talent specialists.

Partner with Talent Acquisition and Finance teams to track open headcount and budgets.  Ensure that there is a relevant business-critical case for all hiring decisions.

Maintain data integrity of open positions repository within HRIS. Partner closely with Finance to track approvals.

Partner with the business to develop meaningful and tailored on-boarding experiences for new hires. 

Provide key talent input to Sr. Director HR for the purposes of executing workforce efficiency plans/strategies.  The People Partner should be well-versed in internal bench strength, succession strategies and retention of high performers at the Director and below levels. 

Deal with complex employee issues using HR and company knowledge evidencing appropriate decision-making and discretion.
QUALIFICATIONS & EXPERIENCE:
Experience:              
5-7 years of previous experience in a HRBP role, preferably in retail/apparel industry

Previous employee relations experience

Previous experience with compensation strategies, recruitment, and Human Resources initiative

Preferred experience in retail/corporate structure
Education:   Bachelor's degree in HR, business or related major
Skills:
Advanced interpersonal, influencing, and communication skills

Ability to develop relationships and influence at all levels within the organization

Ability to handle sensitive and confidential data with integrity

Detail oriented and strong analytical skills

High proficiency in problem resolution skills and consultative skills

Ability to manage multiple projects while maintaining a high quality of work; approach projects with a strong sense of urgency

Strong presentation skills

Excellent Microsoft Skills (Word, PowerPoint, Excel, Outlook)

Program/project management skills that include engaging perspectives from multiple stakeholders, keeping people informed, driving to closure and/or ensuring sustainability

Knowledge of EEO/AA Laws, FMLA regulations, employment law guidelines & policies and compliance regulations

Knowledge of HRIS and Visio
#LI-Hybrid
Pay Range: $95,000 - $115,000PVH currently provides base salary ranges for all positions-on job advertisements-in the United States based on local requirements. These ranges are based on what PVH reasonably believes that it will pay an associate for their base salary for said position at the time of the posting. Individual compensation will ultimately be determined based on a variety of relevant factors including but-not limited to qualifications, geographic location and other relevant skills. PVH is committed to providing a market-competitive total rewards package to eligible associates, which includes diverse and robust health and insurance benefits to meet the varied needs of our associates and an above-market 401(k) contribution to help our associates save for retirement. We also offer career growth opportunities, empowering our associates to design their future at PVH.
PVH Corp. or its subsidiary ("PVH") is an equal opportunity employer and considers all applicants for employment on the basis of their individual capabilities and qualifications, consistent with applicable law and without regard to race, color, sex, gender identity or expression, age, religion, creed, national origin, citizenship status, sexual orientation, genetic information, physical or mental disability, military status or any other characteristic protected under federal, state or local law. In addition to complying with all applicable laws, PVH also has a strong corporate commitment to inclusion, diversity and to ensuring that all current and future PVH associates are compensated solely on job-related factors such as skill, ability, educational background, work quality, experience and potential. To achieve these goals, across the United States and its territories, PVH prohibits any PVH employee, agent or representative from requesting or otherwise considering any job applicant's current or prior wages, salary or other compensation information in connection with the hiring process. Accordingly, applicants are asked not to disclose this salary history information to PVH