Product Manager, Transformation and Analytics (Supply Chain) - PVH Corp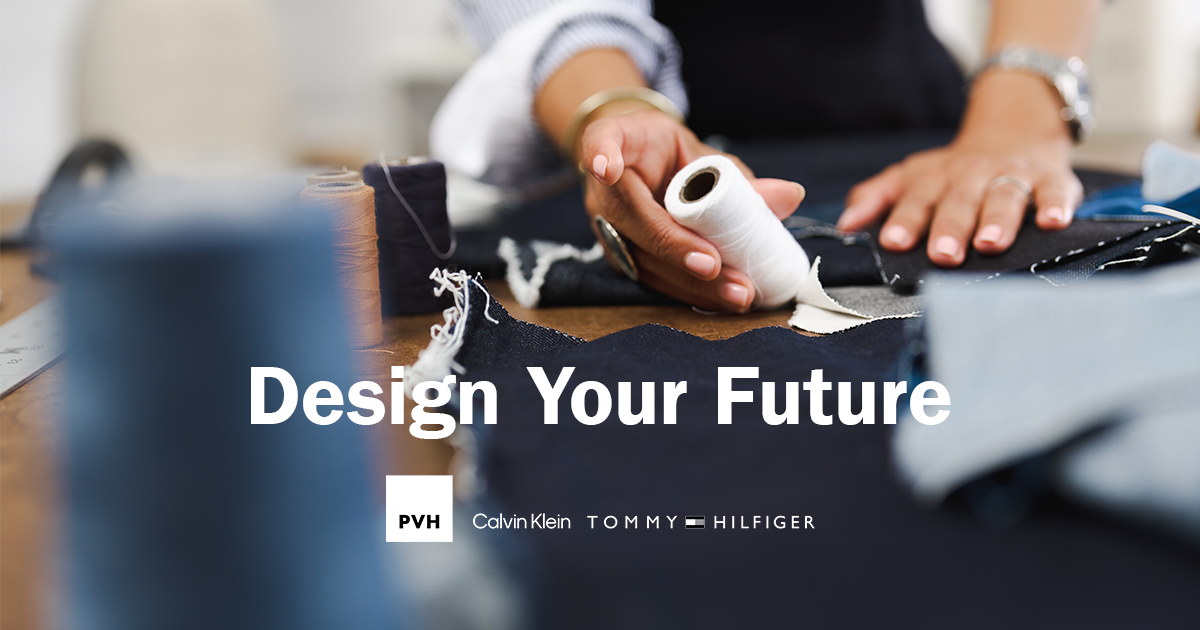 POSITION TITLE: Product Owner, Transformation and Analytics Team
POSITION LEVEL: Manager
POSITION REPORTS TO (TITLE): Director, Supply Chain PMO
POSITION LOCATION: 285 Madison Ave
POSITION SUMMARY:
The Transformation and Analytics Team is a lean team within the Corporate Supply Chain responsible for managing Data & Analytics, Tech Strategy and PMO/Project Management needs of the PVH Global Supply Chain. The goal of the PMO function is to outline PMO framework and Methodology and leverage it to define, execute and manage initiatives to help achieve strategic goals of PVH Supply Chain.
The Supply Chain Data & Analytics (SDA) team is passionate about building a world-class, data-driven Supply Chain through exceptional data & analytics, powering impactful business decisions and insights. The Supply Chain Data & Analytics team plays a key role in driving strategic outcomes in our supply chain.
The Product Owner is a global role responsible for working with the business stakeholders, Supply Chain Leadership team, Data and Analytics Team and the Agile Project team to maximize and deliver value faster. This role will be critical to the overall success of the project and product life cycle.
PRIMARY RESPONSIBILITIES
Product Vision and Roadmap:
Partner with business stakeholders to define the strategic product roadmap and vision of the Data and analytics platform.

Work with business stakeholders to identify, categorize and prioritize capabilities and functional needs of the Data and Analytics platform to support the product roadmap. 

Represent the end users through customer journey mapping.

Communicate the vision and roadmap during PI planning (Product Increment) each quarter.
Manage Product Backlog:
Work with stakeholders to identify, categorize and prioritize capabilities and functional needs of the Data and Analytics platform. 

Responsible for creating and maintaining the product roadmap and backlog based on strategic priorities and defined standards.

Understands the difference between what a team "should" deliver and "can" deliver and factor that into backlog refinement and prioritization.

Provide inputs and re-prioritize backlog based on shifting priorities and resource capacity.
Project Team Liaison:
Day to day liaison with the project team to ensure - 

Project team understands the backlog and the priority – including acceptance criteria and the end user needs. 

Project team works and delivers on the backlog priorities.

Provides clarifications on the requirements, user stories and acceptance criteria and helps resolve questions, dependencies.

Manages balance of development work and discovery work to support the team.

Liaison with PVH TPG (IT) team and resources on the Agile processes, attend scrum ceremonies, work with other Product Owners and Product managers to leverage best practices and processes across Pods (Agile Teams).

Solicits feedback from the end users and stakeholders and shares the feedback with the project team to improve the overall value of the delivered product.

Ensures roadblocks are being addressed and escalated where needed to ensure on-time delivery of work.

Communicates to leadership on project status, issues and risks.
INTERNAL & EXTERNAL CONTACTS
Internal Contacts:
Regional and corporate supply chain leadership & direct report teams, PVH Technology teams, Corporate Responsibility team and other cross-functional partners across US, Europe and Asia.
External Contacts:
Third party partners and service providers, as needed.
SUPERVISORY RESPONSIBILITIES
No direct reports.  Functional project teams, as needed.
DECISION MAKING
Provide recommendations and help teams to make decisions in a timely manner and escalate when necessary.

Utilize good communication and tactical skills to drive effective and efficient, on-time execution of projects.
RESOURCEFULNESS/CREATIVITY
Self-starter with a curious mind who knows good ideas can come from anywhere.

Ability to build good working relationships; collaborates toward deadlines and deliverables. 

Uses creativity in communication to clearly articulate written and visual messages; includes creative usage of Power Point to convey messages.

Trusted and respected resource as the "connector" to keep project teams on track.

Ability to engage externally with industry groups and partners and represent PVH.
ENVIRONMENT
Ability to work in a fast-paced, team-oriented setting with peers who are energized by building the future together.

Ability to proactively seek out resources needed to be successful.

Ability to work on multiple initiatives and embrace change swiftly to drive transformational value.

Ability to interface with stakeholders across multiple countries and cultures.
CORE VALUES
Embrace PVH's core values: Individuality, Partnership, Passion, Integrity, and Accountability.
QUALIFICATIONS & EXPERIENCE
Education & Experience:
University Degree.

5-7 years' experience working in Agile environment and delivering projects using Agile processes and methodology.

3-5 years' experience working as a Product Owner on complex and large-scale projects.

3-5 years' experience in either supply chain or consulting preferable.

Product Owner Certification required.

Experience with Product management and managing all aspects of Product Lifecycle.

Possess good understanding of all aspects of project management.

Project management certification, such as PMP, preferable.

Familiarity/Experience with Project management tools such as Jira, Smartsheet, preferable.

Experience with Data & Analytics, preferable.

Understanding of supply chain, manufacturing or apparel industry a big plus.
Skills:
Excellent PowerPoint skills required.

Excellent communication, creative problem solving, and analytical skills.

Ability to elicit cooperation from team members, stakeholders and other departments.

Meeting facilitation.

Excellent communication skills – verbal & written/framing/details/closure.

Ability to organize and prioritize across competing demands to preserve focus on strategic outcomes.
#LI-AE1
#hybrid
Pay Range: $90,000 - $120,000PVH currently provides base salary ranges for all positions-on job advertisements-in the United States based on local requirements. These ranges are based on what PVH reasonably believes that it will pay an associate for their base salary for said position at the time of the posting. Individual compensation will ultimately be determined based on a variety of relevant factors including but-not limited to qualifications, geographic location and other relevant skills. PVH is committed to providing a market-competitive total rewards package to eligible associates, which includes diverse and robust health and insurance benefits to meet the varied needs of our associates and an above-market 401(k) contribution to help our associates save for retirement. We also offer career growth opportunities, empowering our associates to design their future at PVH.
PVH Corp. or its subsidiary ("PVH") is an equal opportunity employer and considers all applicants for employment on the basis of their individual capabilities and qualifications, consistent with applicable law and without regard to race, color, sex, gender identity or expression, age, religion, creed, national origin, citizenship status, sexual orientation, genetic information, physical or mental disability, military status or any other characteristic protected under federal, state or local law. In addition to complying with all applicable laws, PVH also has a strong corporate commitment to inclusion, diversity and to ensuring that all current and future PVH associates are compensated solely on job-related factors such as skill, ability, educational background, work quality, experience and potential. To achieve these goals, across the United States and its territories, PVH prohibits any PVH employee, agent or representative from requesting or otherwise considering any job applicant's current or prior wages, salary or other compensation information in connection with the hiring process. Accordingly, applicants are asked not to disclose this salary history information to PVH