Senior Manager, Supply Chain Planning - CALVIN KLEIN
Calvin Klein (PVH)
Posted 14 days ago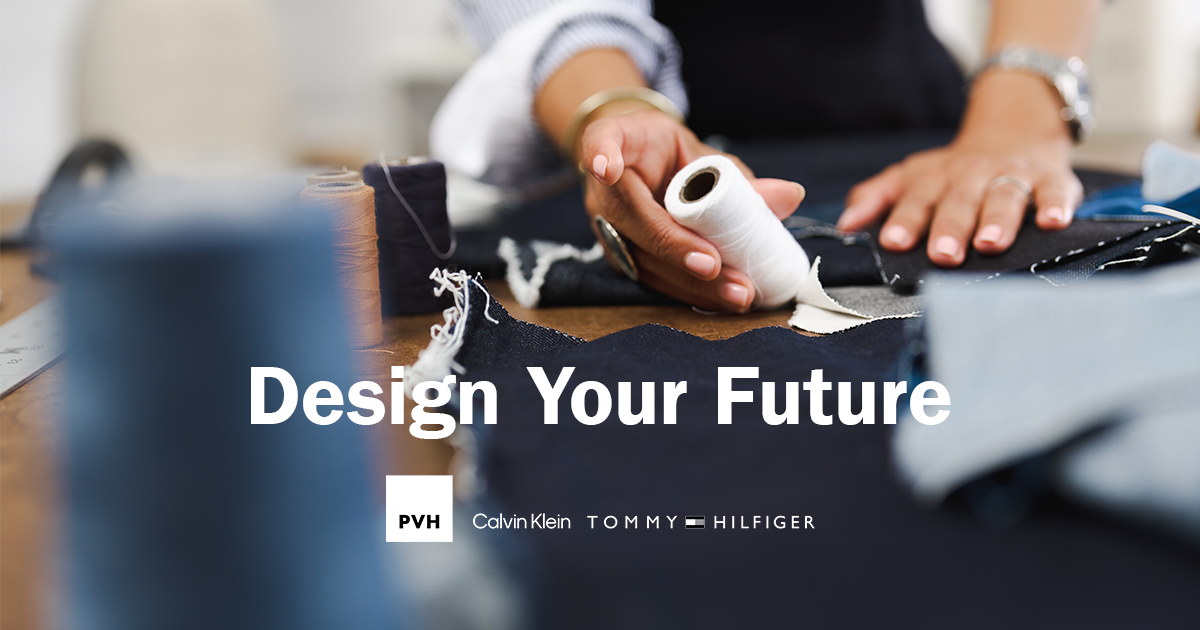 POSITION SUMMARY:                                                          
The Sr. Manager of Supply Chain Planning will be responsible for leading Global Supply Chain Planning initiatives and managing projects to support Supply Chain Optimization with an immediate focus on Raw Materials, Capacity planning, and Supplier management. In this position, you will oversee both Men's and Women's Calvin Klein apparel global businesses.   You be responsible for developing and implementing Global CK best practices and SOPs that drive business growth and efficiencies.
PRIMARY RESPONSIBILITIES/ACCOUNTABILITIES OF THE POSITION:
Forecasting:
Establish an Integrated Business Process (IBP) that aligns financial sales, operations, and supply chain planning to drive collaboration, optimize resources, and enable agile decision making for improved performance and profitability.

Drive Supply Chain Optimization initiatives by working with Regional Retail & Wholesale Planning Teams to evaluate demand and capacity projections, focusing on 6 – 24 month rolling forecast.

Review and analyze action plans of rolling demand, project production capacity and raw material forecast with direct reports.

Develop and implement strategies by supplier to ensure production efficiencies, reduce lead times and ensure on-time deliveries.

Collaborate with cross functional teams on addressing raw material balances by developing effective time sensitive action plans.

Effectively communicate to leadership current business trends and options to flex the supply chain to positively impact opportunities/challenges.

Drive collaboration with corresponding demand and fulfillment planners on identifying supply scenarios to gain alignment and adjust plans accordingly.  

Experienced in building improved data models, to implement the right supplier capacity strategies.  Leverage experience with suppliers to propose new approaches.

Maximize vendor allocation of demand to supplier and identify areas of opportunity to drive more effective allocation strategy.

Develop and implement supply chain optimization opportunities such as speed models, lead time management, sourcing strategies, raw material platforming.
Reporting & Analysis:
Implement effective analysis of raw material and garment capacity projected vs actual.

Create analysis to support and help drive monthly business reviews highlighting where supply is constrained and scenarios and recommendations on how to address.

Improve KPI metrics and benchmarks relating to supply planning and the supply chain overall such as forecast accuracy, lead times, on-time delivery and impact on capacity planning assumptions.

Independently develop a process to capture, process, report and analyze feedback from key stakeholders.

Develop and implement action plans to escalate and mitigate to cross functional team and leadership at varying levels.
Process Lead:
Influence cross functional team relationship with all regional operations, planning and demand teams to ensure alignment and accuracy of information.

Leverage existing systems and databases to generate data and KPIs.

Speak with one voice across the Calvin Klein apparel Mens & Womens cross functional teams

Standardize processes and reporting across the Calvin Klein global brand.

Collaborate on process improvements with Sourcing, RM, Operational Excellence and Strategy teams.

Champion supply planning best practices and support continuous improvement in the supply planning and collaboration processes.

Develop and implement SOPs that focuses on continuous process improvement with internal and external partners.
Project Management:
Drive innovative approaches to organization and engagement of business partners.

Exercise solid project management skills including:  fundamental project management approaches such as utilizing project charters, timelines, meeting structure, and progress updates

Effectively communicate with internal and external partners through various forms; email, video conference and in-person meetings.
Decision Making:
Prioritize deadlines and priorities for the team

Draw conclusions from various forms of data, use scenario planning to determine the best possible course of action.

This position is key in making decisions regarding the planning of data, reporting, and general planning of the business. 

This role will be involved in making critical decisions with regards to forecast, capacity and level raw materials planning.

Many decisions will be made on a day-to-day basis; major decisions are reviewed and collaborated on a team basis.
Resourcefulness/Creativity:
Must come up with creative ways to handle and process new sets of data from sales and demand planning.

Exercise creative problem solving, critical thinking and collaboration.

Ability to influence others.

Must be able to analyze data, determine best course of action to optimize data usage.

Ability to create new ways to analyze and interpret data/information.
Environment:
Director, Supply Chain Planning needs to be able to meet the demands of a hectic, fast-paced environment where priorities are changing frequently.

Ability to work with multiple cross functional teams and regional hubs.

Office based; 5% travel anticipated.
______________________________________________________________
QUALIFICATIONS & EXPERIENCE:
Experience:
8-10 years' experience in one of the following: production planning, inventory management, operations, buying/procurement, supply chain, and/or logistics/distribution.  

4-6 years' experience working with a forecasting/inventory management/master planning (production) solution such as Blue Yonder, JDA Fulfill, JDA MP, JDA ESP, i2 Prod Plan, SAP Master Planner, Manugistics, or Logility Oracle

4-6 years Fabric Procurement Experience
Education: Bachelor's Degree required
Skills:
JDA Collaborate/ESP highly preferred

Strong working knowledge of MRP and ERP systems and their implementation

Ability to manage & meet deadlines

Strong analytical & problem solving skills

Exercise sound judgment

Proven project management skills

Microsoft Office Suite proficiency

Expert in advanced knowledge of excel

Proven ability to work in a collaborative environment

Excellent organizational, analytical, written and communication skills

Independent, self-motivated and detail-oriented

Ability to multi-task in a busy office environment

High integrity & business ethics
#LI-AE1
Pay Range: $145,000 - $160,000PVH currently provides base salary ranges for all positions-on job advertisements-in the United States based on local requirements. These ranges are based on what PVH reasonably believes that it will pay an associate for their base salary for said position at the time of the posting. Individual compensation will ultimately be determined based on a variety of relevant factors including but-not limited to qualifications, geographic location and other relevant skills. PVH is committed to providing a market-competitive total rewards package to eligible associates, which includes diverse and robust health and insurance benefits to meet the varied needs of our associates and an above-market 401(k) contribution to help our associates save for retirement. We also offer career growth opportunities, empowering our associates to design their future at PVH.
PVH Corp. or its subsidiary ("PVH") is an equal opportunity employer and considers all applicants for employment on the basis of their individual capabilities and qualifications, consistent with applicable law and without regard to race, color, sex, gender identity or expression, age, religion, creed, national origin, citizenship status, sexual orientation, genetic information, physical or mental disability, military status or any other characteristic protected under federal, state or local law. In addition to complying with all applicable laws, PVH also has a strong corporate commitment to inclusion, diversity and to ensuring that all current and future PVH associates are compensated solely on job-related factors such as skill, ability, educational background, work quality, experience and potential. To achieve these goals, across the United States and its territories, PVH prohibits any PVH employee, agent or representative from requesting or otherwise considering any job applicant's current or prior wages, salary or other compensation information in connection with the hiring process. Accordingly, applicants are asked not to disclose this salary history information to PVH