VP Design, Global Calvin Klein Women's Close-to-Body
Calvin Klein (PVH)
Posted 3 hours ago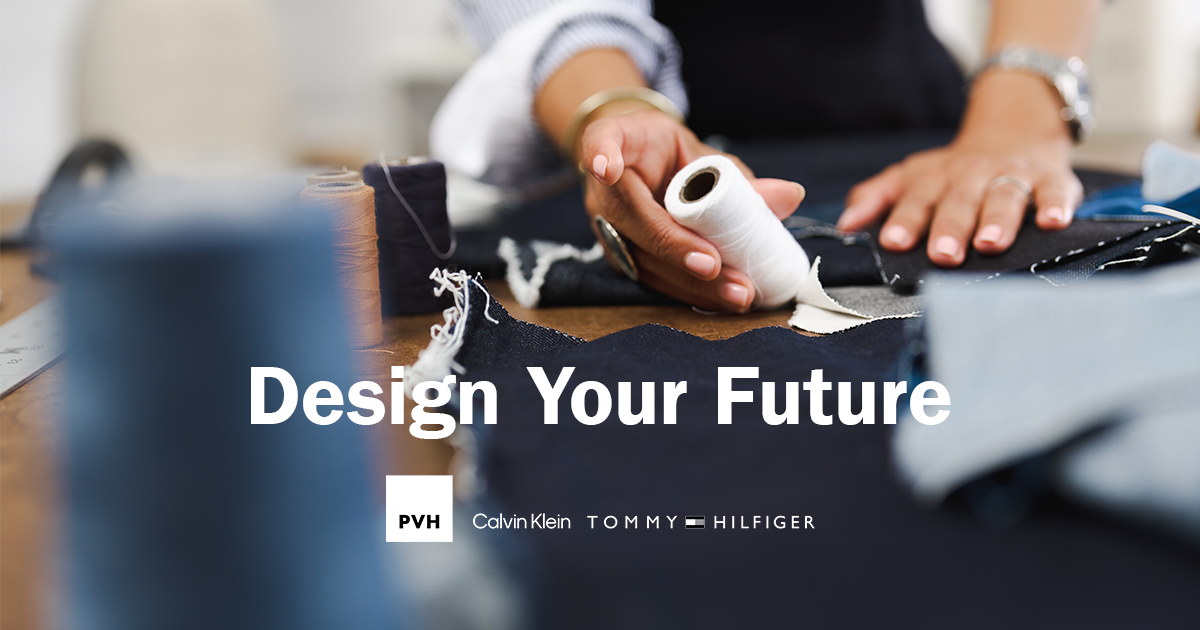 POSITION SUMMARY:
The VP Design for Global Calvin Klein Women's Underwear works closely with the SVP of Design as well as all cross-functional areas providing the strategic direction to advance the Women's Close to Body business to its potential, across Underwear, Lounge and Sport teams.
PRIMARY RESPONSIBILITIES/ACCOUNTABILITIES OF THE JOB:
Lead a team of designers to establish the strategic stylistic direction for Global Women's underwear, sport and lounge product that addresses the needs of diverse buyers while maintaining brand integrity.Manage the creation of computer aided design (CAD) presentations for internal use market presentationsPartner with Marketing team to create style name and descriptions for new groups and silhouettes in line with brand identity.Build out concept and presentation areas to convey stylistic direction of product.
Liaise between global regional teams utilizing external and internal cross-functional teams to facilitate product assortment, color flow, and targeted price points in accordance with global alignment.Partner with cross-functional product development leads to build off-cycle product initiativesAbility to manage lead time development partnering with Product Development and Raw Materials teams to maintain deliverables
Manage Design development calendar including all internal and external calendars for multiple deliverablesPrioritize tasks to ensure resource efficiency and effectivenessEstablish, monitor, and adhere to product timelines to ensure on time deliveryEnsure calendar adherence, assortment focus, and aesthetic continuity with the Calvin Klein brand in conjunction with the SVP Design
Partner with Supply team to establish costs for line development understanding pricing strategies and goals
__________________________________________________________
QUALIFICATIONS & EXPERIENCE:
Experience: 10+ years of experience in Underwear, Sport and Lounge Design
Education: Bachelor's Degree in Fashion Design
Skills:         
Excellent time management and interpersonal skills
Strong written and verbal communication
Strong presentation skills
Knowledge of Outlook, Word, PowerPoint, Keynote, Adobe Creative Suite, and Excel
#LI-HYBRID #LI-JL2
Pay Range: $260,000 - $310,000PVH currently provides base salary ranges for all positions-on job advertisements-in the United States based on local requirements. These ranges are based on what PVH reasonably believes that it will pay an associate for their base salary for said position at the time of the posting. Individual compensation will ultimately be determined based on a variety of relevant factors including but-not limited to qualifications, geographic location and other relevant skills. PVH is committed to providing a market-competitive total rewards package to eligible associates, which includes diverse and robust health and insurance benefits to meet the varied needs of our associates and an above-market 401(k) contribution to help our associates save for retirement. We also offer career growth opportunities, empowering our associates to design their future at PVH.
PVH Corp. or its subsidiary ("PVH") is an equal opportunity employer and considers all applicants for employment on the basis of their individual capabilities and qualifications, consistent with applicable law and without regard to race, color, sex, gender identity or expression, age, religion, creed, national origin, citizenship status, sexual orientation, genetic information, physical or mental disability, military status or any other characteristic protected under federal, state or local law. In addition to complying with all applicable laws, PVH also has a strong corporate commitment to inclusion, diversity and to ensuring that all current and future PVH associates are compensated solely on job-related factors such as skill, ability, educational background, work quality, experience and potential. To achieve these goals, across the United States and its territories, PVH prohibits any PVH employee, agent or representative from requesting or otherwise considering any job applicant's current or prior wages, salary or other compensation information in connection with the hiring process. Accordingly, applicants are asked not to disclose this salary history information to PVH